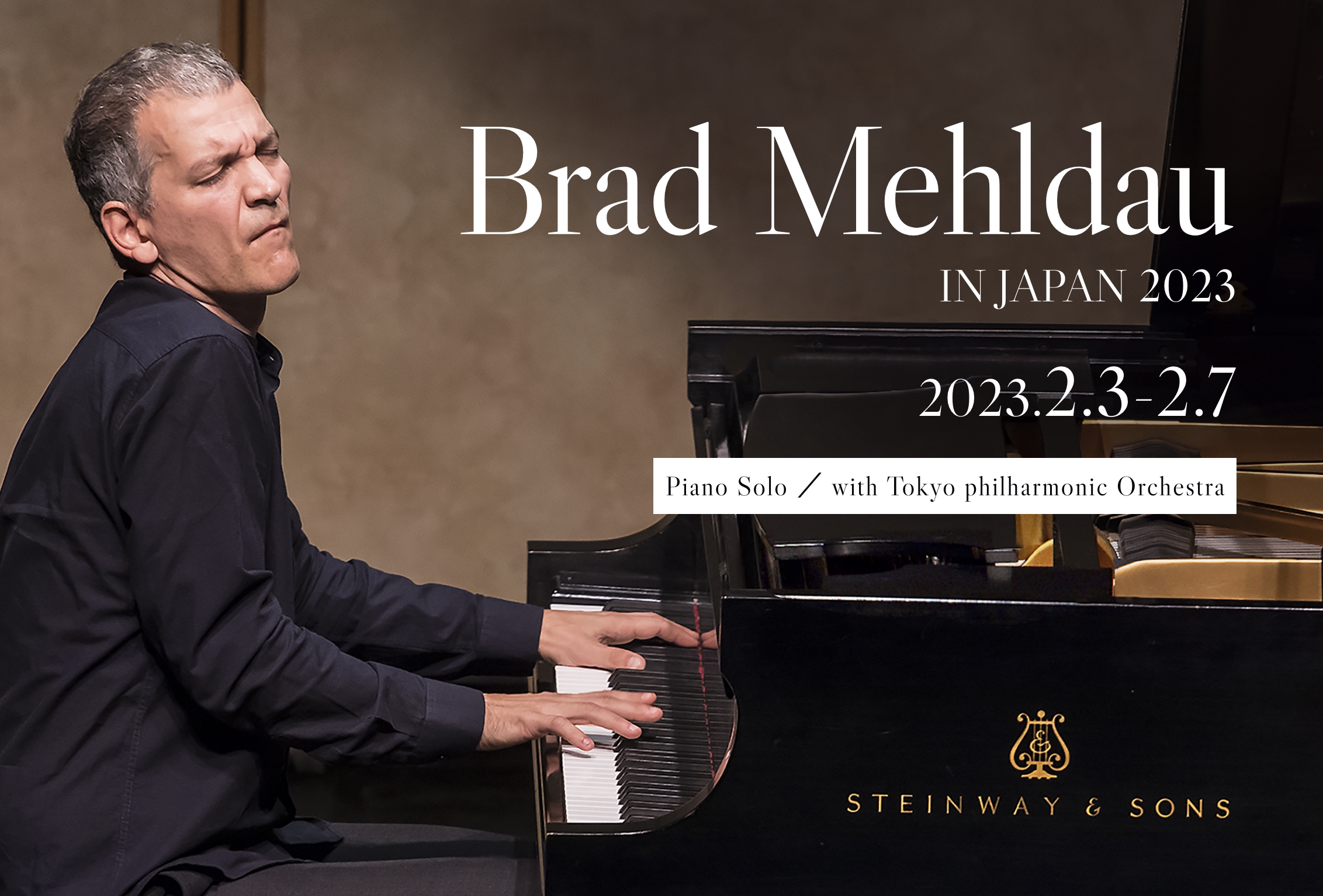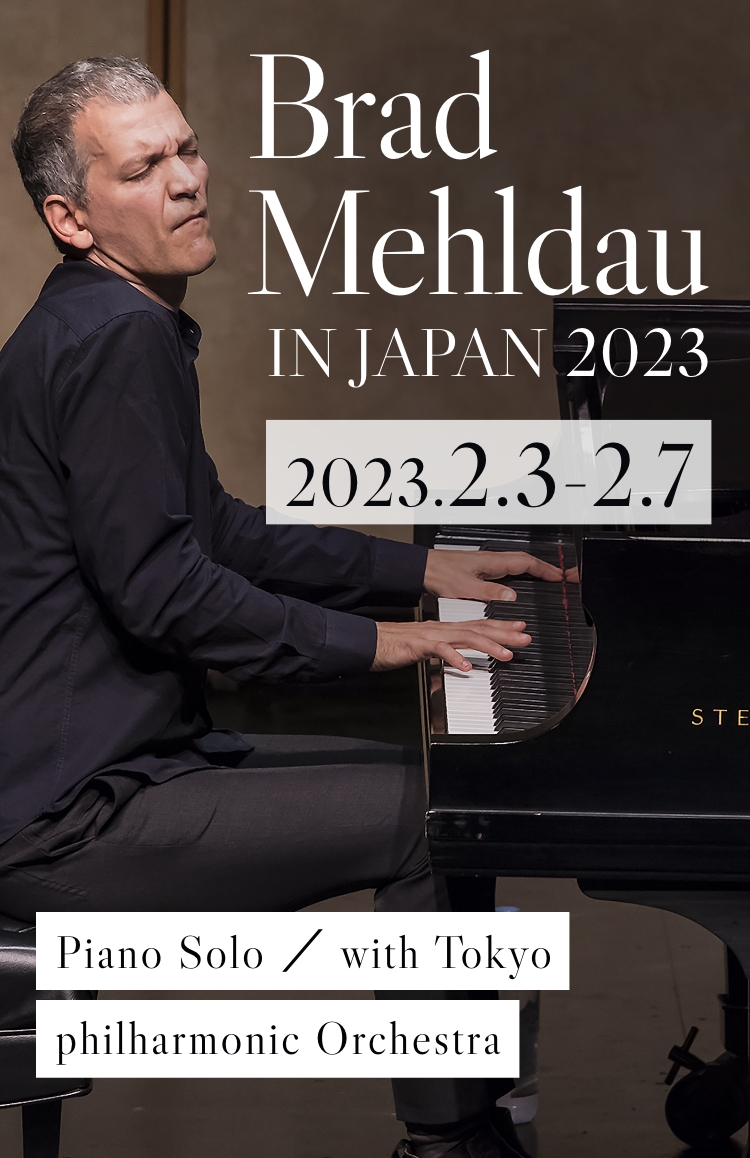 INTRODUCTION
Brad Mehldau, the 62nd Grammy Award winner for "Best Jazz Instrumental Album" and one of the world's leading jazz pianists, will be touring Japan in next February. This tour, which will feature a piano solo and a joint program with the Tokyo Philharmonic Orchestra, is a postponement of the tour scheduled for July 2022. The conductor will be Clark Rundell.
Please check the TICKET for the program detail for each performance.
Brad Mehldau most recently visited Japan in May 2019 for trio and solo performances that reaffirmed his position as jazz's supreme pianist, and he has not stopped creating since the Covid-19 pandemic. He recorded a solo piano collection in April 2020 that describes his feelings of stagnation, a collaborative album with saxophonist Joshua Redman and others that seems to reexamine his origins, a graceful and daring collaboration with the Orpheus Chamber Orchestra in New York, and "Jacob's Ladder," an homage to the progressive rock he used to be familiar with. He has been eagerly releasing his own works that expand the jazz style in a variety of ways. Here is one of the best jazz pianists of our time, with boundless energy and creativity. He has, of course, resumed his energetic live activities after a period of restraint. His long-awaited Japan tour in February will include a solo piano performance as well as two days of performances with the Tokyo Philharmonic Orchestra. With the orchestra, he will perform a piano concerto. These performances will undoubtedly present a blueprint of contemporary artistic expression as envisioned by the pianist who leads the jazz world.
By music critic, Eisuke Sato
SCHEDULE & TICKET
Tickets on sale

19 Nov. 12:00PM~